Dentures over implants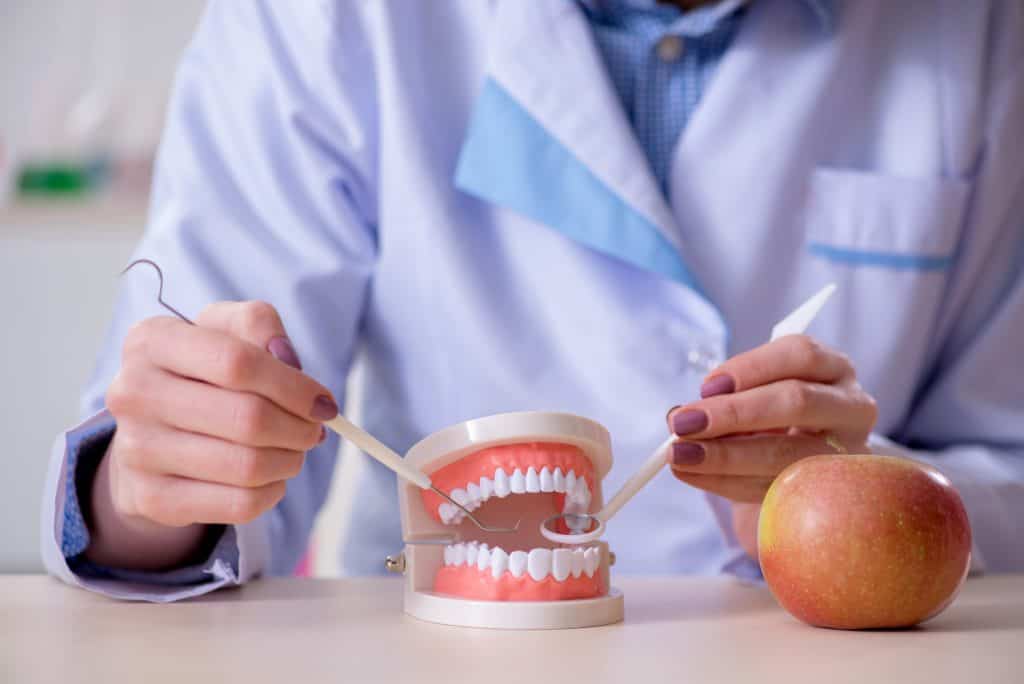 Do your dentures have you ordering the same food every time you go out? There are a number of awesome options available for you to get that stability you need. In this article, we will be covering one of the most popular options we offer: Dentures over Implants.
What are the benefits of implants?
Eating food like steak and sandwiches can be tough with complete dentures because they aren't anchored to anything. Regular teeth have a power level of 450 PSI while dentures get anywhere between 100-150, that's a huge drop in power! No wonder chewing through a piece of steak is so frustrating.
Dental Implants, on the other hand, are attached to your jaw allowing us to create a denture that attaches securely to the implants. You will experience a level of comfort that will make you forget you even have dentures on! With implants, you can easily remove the denture to clean it too!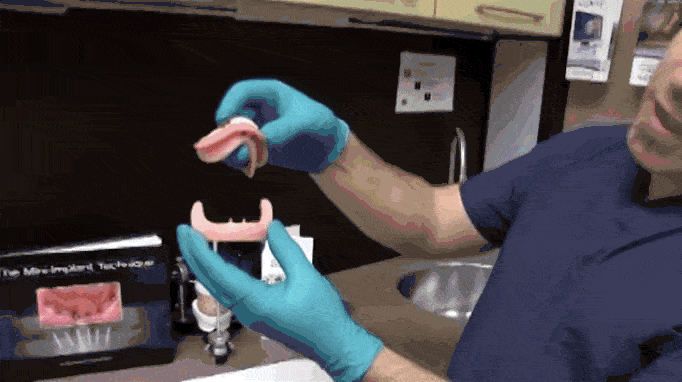 A big reason people love implants: having nothing cover the top of your mouth! Having the roof of your mouth constantly covered by a complete denture is not ideal! Our denturists are able to create dentures that have the area cut out because of the secure connection the denture now has with the implant.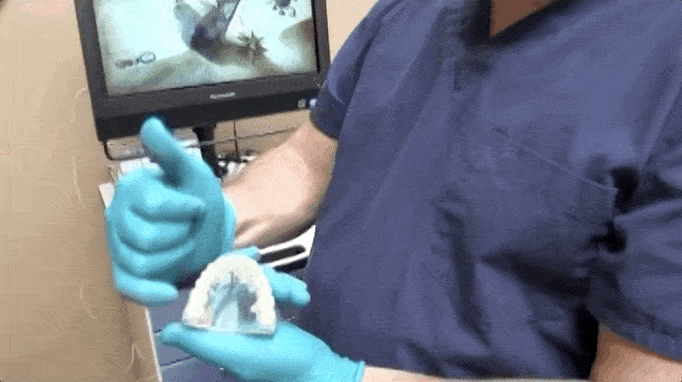 What's the process like?
The first step is to schedule a consultation, it's important that we fully examine your situation so that we can find the best options available. Our patients often come into our office thinking that implants are not obtainable because of the cost. Just like any other technology, dental implants are consistently getting better at a lower price.
After we take x-rays and go over pricing, one of our team members will set-up an appointment for you to get a consultation with the dental surgeon who will be installing your implant. Our biggest task during the whole purchase is to make sure you understand the product you're receiving, and that it's all a smooth process!
Learn more about Dentures over Implants here.
Contact our team today to learn more about dental implants
Summary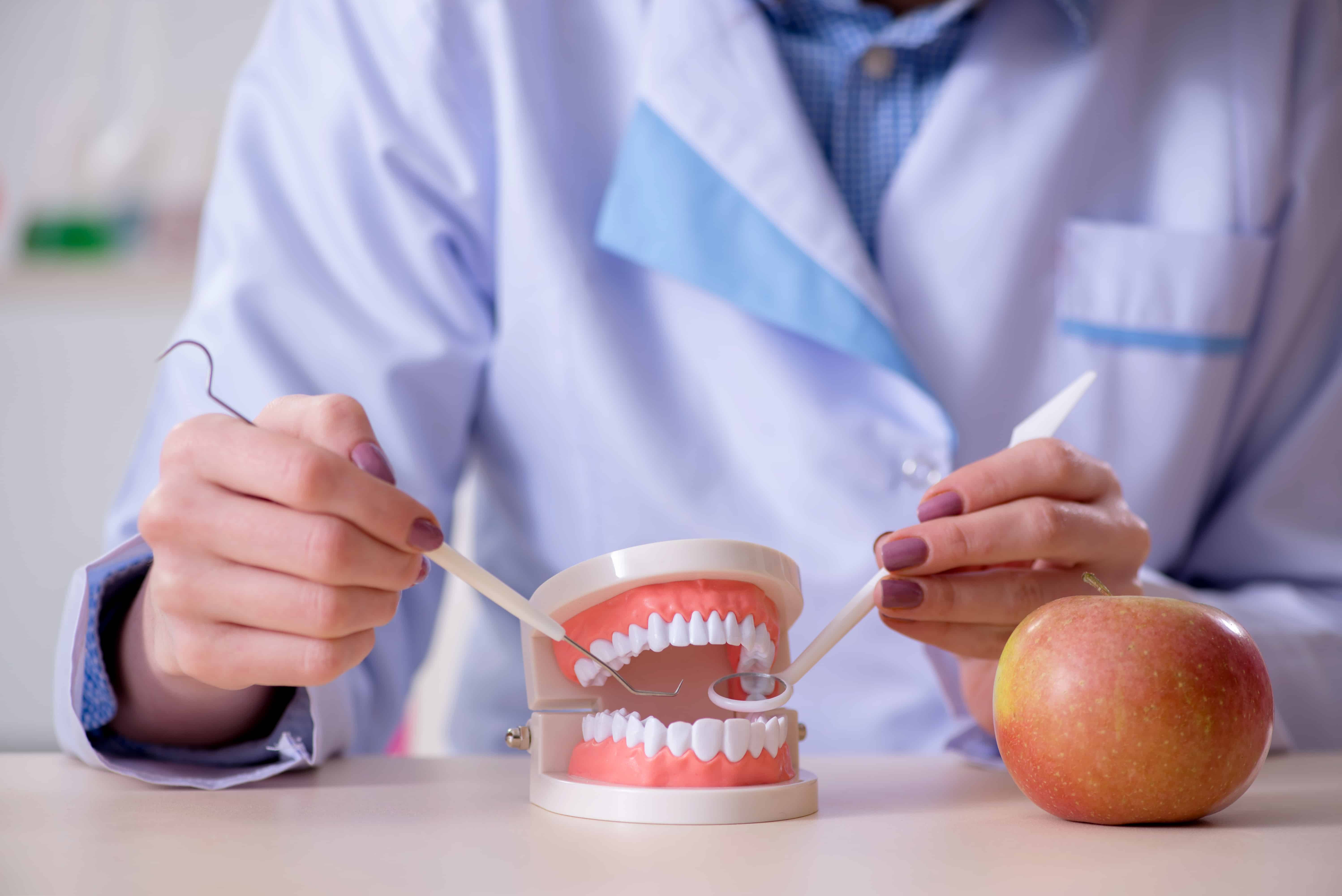 Article Name
Description
Do your dentures have you ordering the same food every time you go out? It may be time to consider Dentures over Implants.
Author
Publisher Name
The Denture & Implant Centre
Publisher Logo