When Oral Health is a Window to Your Overall Health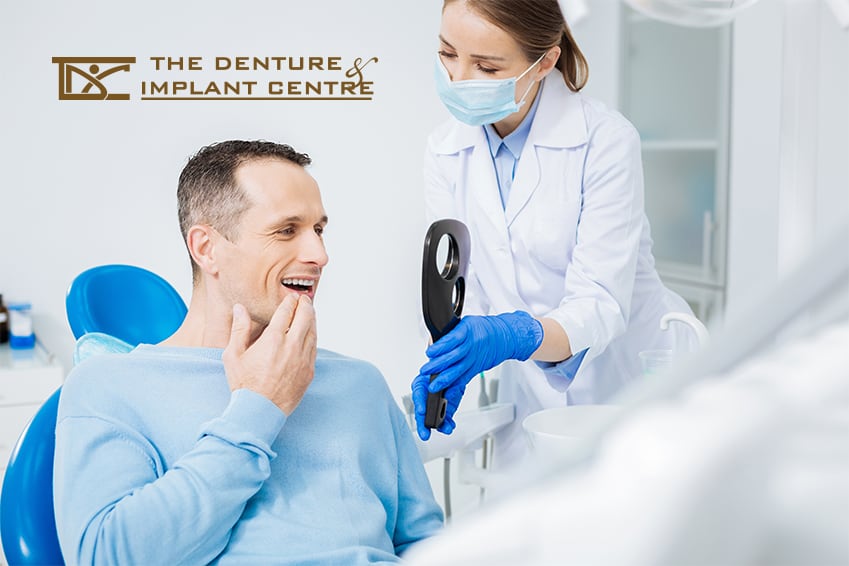 They say the eyes are the window to the soul.  A skilled people watcher can tell just from your body language, facial expression, tone of voice, and your eyes, what kind of day you are having and sometimes even what your life history has been.  How we carry ourselves tells a story.  But did you know that the mouth is showing itself to be a window to your body's overall health?
Perhaps you've seen medication labels warning you that one of the side effects is a dry mouth.  As an asthmatic, this author has seen this warning on Ventolin and other puffers.  This warning appears on some antibiotic treatments as well.  Why is this a warning?  Why should we be concerned that a given medication might cause our mouths to go dry?
Your mouth contains multiple colonies of bacteria.  Many of these bacteria are used to aid your saliva in breaking down your food before it reaches your stomach.  These are very helpful little colonies and you don't want to go wiping them out.  Other colonies in your mouth are not so helpful and prey on sugars left on your teeth, causing various forms of oral trouble ranging from cavities to gum diseases or even root decay.  Your saliva doesn't merely aid in washing your food down your throat, it also washes away these bad bacteria colonies.
However, your saliva can't do that particular job alone.  You need to help it with proper daily oral care.  Oral care includes brushing your teeth, flossing, and taking care with the types of foods you eat on a general day-to-day basis.  This author can be heard several times a year warning people around her, that they need to boost themselves in the two weeks following any major candy-laden holiday.  If they don't, they will invariably come down with something that was allowed to flourish amid all those late nights and high-sugar foods working together to lower their immune system.  Dentists this author knew first-hand in times past would remark that two weeks after Halloween was their busiest time of year for treating cavities, and emergency rooms and walk-ins report similar spikes in visits following Valentines and Easter holidays.
Did you know that 1 tablespoon of sugar will lower your immune system for up to 6 hours after you ingest it?  Bad bacteria LOVE sugar far more than you do!  Sugar seriously is their favourite food and causes their colonies to explode not only in your mouth, but elsewhere in your body as well.  When bad bacteria leave your mouth and enter your lungs, you can exacerbate lung conditions.  When those bad bacteria enter your blood stream, various heart conditions can be exacerbated or brought on.  Your saliva can tell doctors if you are headed toward diabetes, Crohn's or Celiac's disease.
Needless to say, what enters your mouth truly does affect your overall well-being.  With all the focus on gut-health right now, your mouth can be easily forgotten about.  However, food doesn't reach your gut unless you eat or drink it first (unless you're on IV).  Teach yourself to eat wisely, limit your sugar intake as much as possible, increase your healthy fat, complex carbohydrate, grain, dairy and protein intake instead.  North American culture has become steeped in sugar and sugar substitutes to our detriment.  Sugar substitutes are now accounting for a good number of cancers out there, as well as contributing to other conditions where the link is still being discovered.
When you look after your oral health, you are also, by extension, looking after your overall health.  Next time you hold up a cup of mouth wash, raise it in the mirror and say, "To your health!"
Summary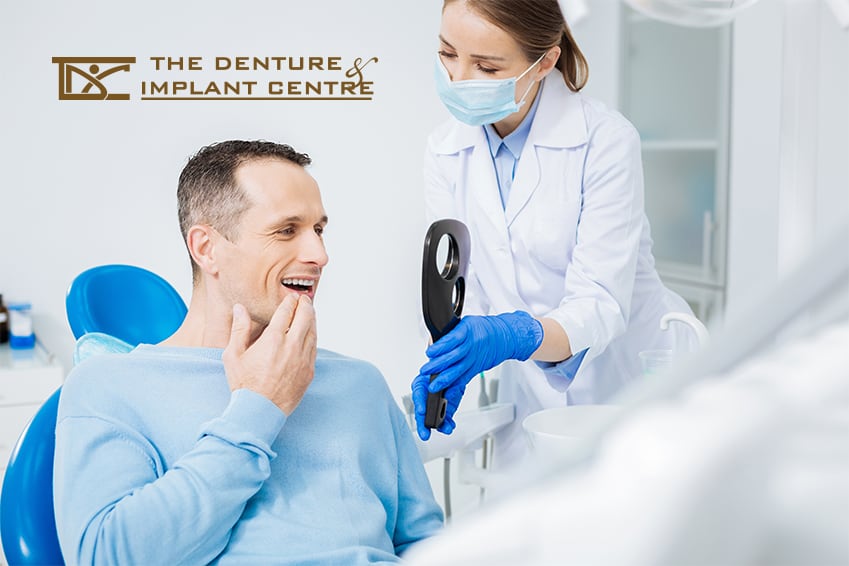 Article Name
When Oral Health is a Window to Your Overall Health
Description
Did you know that the mouth is showing itself to be a window to your body's overall health?
Author
Publisher Name
The Denture & Implant Centre
Publisher Logo