The Lower Suction Technique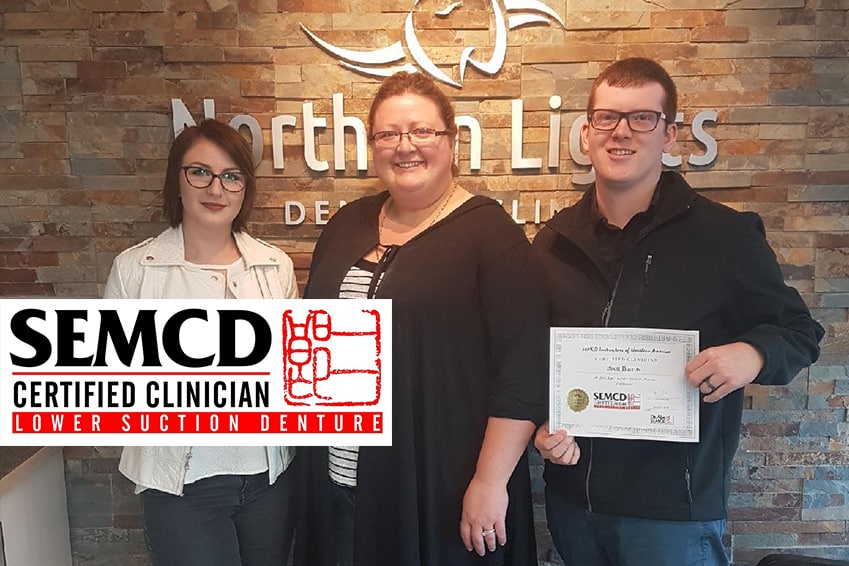 Getting used to wearing lower dentures can be an interesting adventure for some people.  Learning how to chew with pressure on the back of the denture rather than on the front can cause a person to feel like they are learning to eat all over again.  Some get around this by using adhesives.  Others get around it by using dental implants.  But what if a better system existed?
Throughout known modern history of dental prosthetics, the idea that the same suction that keeps upper dentures in place was possible in the lower denture was an impossible dream. That is, until a certain Dr. Jiro Abe from Tokyo, Japan came along.  Dr Jiro Abe has an impressive history in the dental world and has done much to shape dentistry in Japan and globally.  Dr. Abe discovered The Lower Suction Technique in 1999 and by 2004, was teaching it in combination with the Bio-functional Prosthetic System (BPS).  He's published reports, books and now teaches a course on this unique and ground-breaking method of fitting and creating the lower denture.
In researching this technique for this article, this writer found a PDF document written by Dr. Abe with data from 2004 and 2007 respectively, outlining current understandings and the new understandings he has discovered as well as how to create a custom impression tray and the tools to use.  Suction for the lower denture is created by completing the seal around the denture.  Being able to do this in the past, as mentioned earlier, was thought to be impossible, but this 22-page PDF report explains how in fascinating detail.  If you've ever looked at your own mouth in a mirror under good lighting, you might spot a ridge-like detail behind your back molars as they reach your jaw.  This small area of your jaw bone is the missing link in creating The Lower Suction Technique.  Other methods of creating the necessary impression include the use of sounds and motion.  However, there are subtle tricks to the mold-taking process that must be taken into consideration by the denturist or the desired seal will not be achieved.  Denturists who take Dr. Abe's course learn these subtleties and how to use them to the patient's advantage.  As some have noted, these careful methods result in a very different style of lower denture much better suited to a patient's typical muscle behaviour in the mouth.
The results of Dr. Abe's research and development of this technique are now being enjoyed by various people around the world.  But don't go tearing down the street to get your denturist to do this for you too quickly.  It is necessary to make sure they are certified in this technique and know how to get the desired results.  Secondly, not everyone is a candidate for this style of lower denture.  For example, if you are still within your first year of healing after getting dentures, you won't be eligible.  If you've just had extractions, you won't be eligible.  It is best to first arrange a check-up with your denturist to assess how your lower bone and gums are doing before considering changing your lower denture.  Only when your denturist approves you for the technique should you go ahead, and have it done.  Thirdly, even if you are a candidate for this technique, not all jaw lines are the same, so even this method of creating suction to keep your lower denture down may not create the full desired effect depending on how much resorption of bone tissue has taken place.  Having said that, Dr. Abe feels that this technique can still be of benefit due to the closer closure at the back of the mouth.
It is with great pride to announce The Denture and Implant Centre will be offering The Lower Suction Technique in Red Deer and Central Alberta.  If it's been awhile since your last check-up, and you want to get away from using adhesives to keep your lower denture in place, come on in and let's give you an assessment.  This is just one more way we aim to offer top-of-the-line treatments and solutions to our customers.
Summary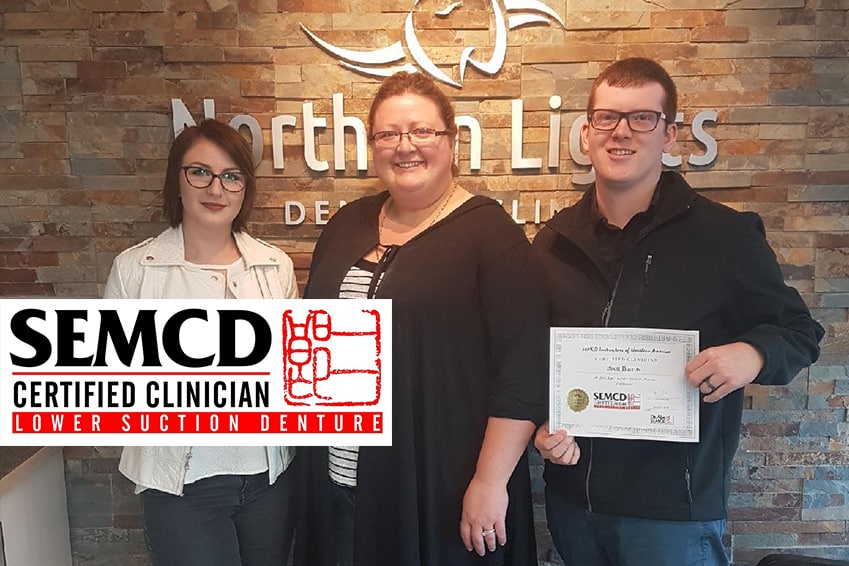 Article Name
The Lower Suction Technique
Description
Learning how to chew with pressure on the back of the denture rather than on the front can cause a person to feel like they are learning to eat all over again.
Author
Publisher Name
The Denture & Implant Centre
Publisher Logo