How to Keep Your Gums Healthy With Dentures
If you're new to the world of dentures, you may notice a few changes in your oral health. Remember that it may take a few weeks for you to adjust and some soreness and irritation is normal.
By taking proper care of your gums, you can make your transition to dentures easy.
Here are a few things you can do to ensure your gums stay healthy.
Let Your Gums Take A Break
Make sure you're removing your dentures at the end of the night to let your gums rest. Dentures tend to shift and rub which can lead to sores, inflammation, or blisters. These sores can lead to further complications such as infection or unpleasant odours.
By taking your dentures out at the end of the day, you'll be giving your mouth a much-needed break. This is an easy habit to build to keep your gums happy and healthy.
Maintain Your Dentures Properly
Regular cleaning and maintenance of your dentures can prevent damage and the buildup of bacteria that may harm your gums.
Damage to your dentures may cause them to fit improperly which can lead to more soreness and inflammation. Bacteria hiding in your dentures might cause those sores to become worse or infected.
You can prevent these symptoms by cleaning your dentures every day with a soft toothbrush and soaking them overnight. Make sure that the water you use is cold because hot water can cause your dentures to change shape.
Lastly, never use toothpicks or toothpaste on your dentures because they can leave behind scratches and dents. Scratches and dents give bacteria more places to hide and make your dentures harder to properly clean.
Clean And Rinse your Mouth As Well
Your dentures will get most of the buildup of food and bacteria but it's still important for you to clean your mouth and gums.
Anytime you take out your dentures, give your mouth a quick rinse and a brush with a soft toothbrush. This can help remove any food or bacteria that may have made it from your dentures.
If you have any remaining teeth, make sure they are brushed and flossed properly to extend their life as much as possible.
Eating Well
Eating nutrient-rich foods and avoiding junk food can go a long way to preserving your overall oral health. Eating a well-balanced diet can keep your gums and jaw in great shape, which makes sure your dentures are supported and secure.
Visit Your Dentist
As always, it's important to keep your dentist informed about your oral health. They can offer advice and solutions to any oral health concerns that you may have. They can also catch issues and fix them before they become problematic.
Do you have questions regarding the health of your gums? Are you struggling with sores and inflammation? Don't hesitate to contact The Denture & Implant Centre to schedule a visit with one of our denture specialists.
Summary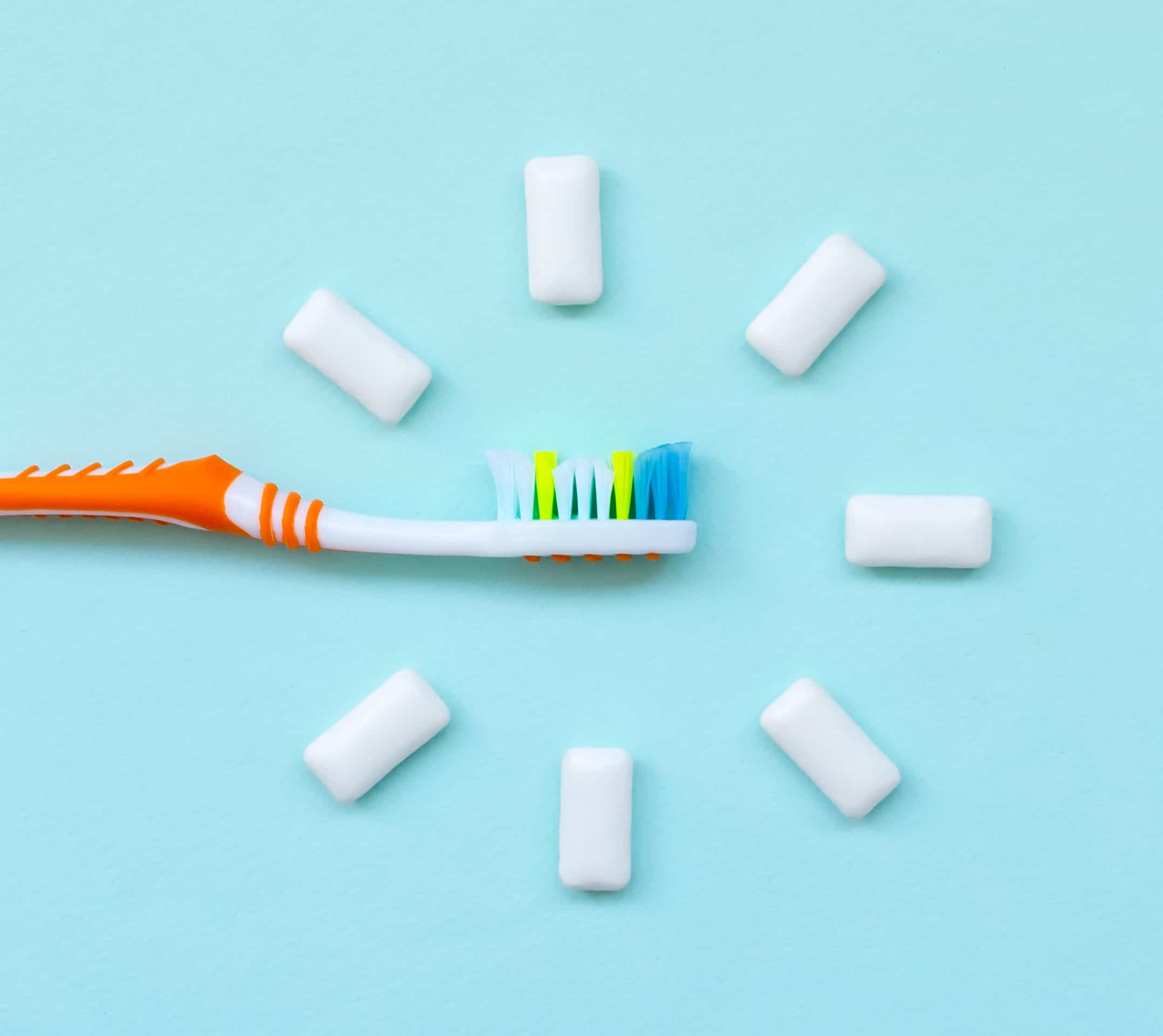 Article Name
How to Keep Your Gums Healthy With Dentures
Description
Remember that it may take a few weeks for you to adjust to your dentures and some soreness and irritation is normal.
Author
Publisher Name
The Denture & Implant Centre
Publisher Logo