Why do humans smile?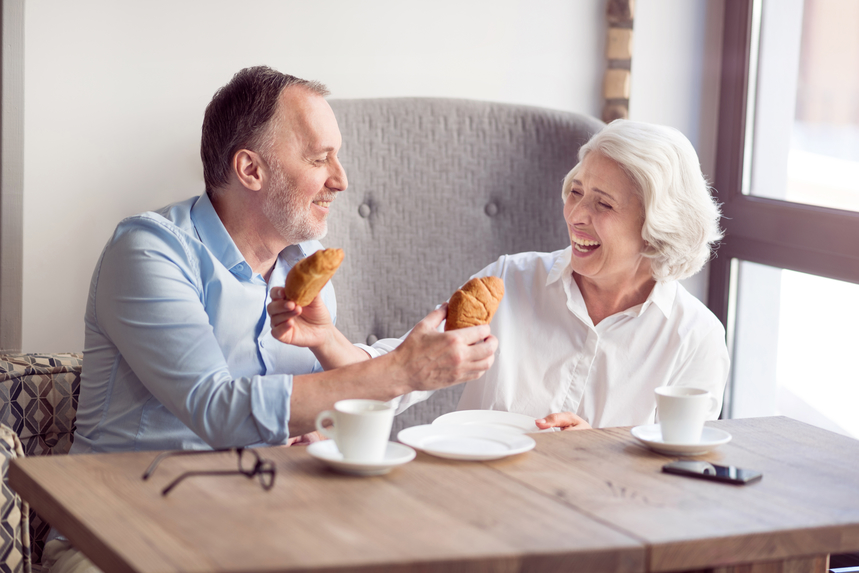 A smile is of the most universal non-verbal ways that humans communicate. Around the world, a smile is often recognized as one of the best ways to express happiness. 
There are a thousand reasons why someone might show off their smile — seeing an old friend, playing with a puppy, hearing a great joke, receiving a compliment… the list is nearly endless. 
But have you ever wondered why humans smile? 
In the case of most animals, baring teeth is almost always a sign of aggression. Why do humans express happiness by baring their teeth? 
Today, we're going to take a deeper look into what it means to smile and how humans came to show off their pearly whites as a sign of happiness. 
Behind the Smile
Where Did Smiles Come From?
As we mentioned above, teeth-baring in animals is generally associated with aggressive behaviors — you'll normally only see an animal behave this way when it's threatened or trapped.
However, in primates, showing teeth can be used for many different reasons. Frank McAndrew, a professor of psychology, states that primates often show their teeth as a way of expressing submission rather than aggression.
In many higher primate species, the bare-teeth expression is used by lower-ranking members to appease dominant members — it may actually be closer to a sign of fear rather than aggression. 
Although the exact origin of the "happy smile" isn't entirely clear, the bare-teeth expression is also seen between primates of equal status — which may be where it all began.
Smiling in Humans
Smiling is instinctual — even babies born blind smile. 
According to the BBC, humans have more than 19 different types of smiles that can be used to express a wide variety of emotions. The smile perhaps most often associated with genuine happiness is known as the "Duchenne Smile." 
In the Duchenne Smile, muscles in both our eyes and mouths are engaged. The zygomatic major muscle pulls at the corners of the mouth while the orbicularis oculi muscle raises your cheeks and creates the crow's feet at the corners of your eyes. 
When someone is said to "smile with their eyes" it's likely they're using the Duchenne Smile. 
Smiling has a noticeable effect on our overall happiness — it can reduce stress hormones and increase positive emotions. 
In one study, called the baseball card study, researchers found a correlation between the size of someone's smile and how long they would live. They found that people with large smiles lived around 7 years longer than people who didn't smile. 
Your Smile is Important
If you have damaged or missing teeth, you may feel uncomfortable showing your teeth. You may become more reserved and hesitant to speak or smile.
When you smile less, it can have a lasting impact on your happiness. 
If you're experiencing a reduced sense of self-confidence because of your teeth, dentures are one of the best ways to restore your smile. 
At The Denture & Implant Centre, we care about the happiness of our patients. We offer affordable denture packages and expert advice. Schedule an appointment with one of our denturists today and reclaim your sense of self-confidence. 
Summary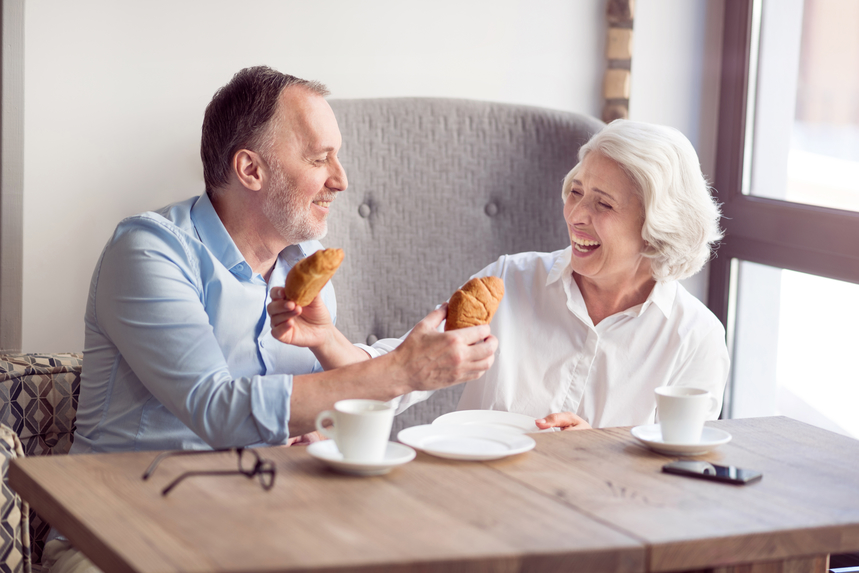 Article Name
Description
If you're experiencing a reduced sense of self-confidence because of your teeth, dentures are one of the best ways to restore your smile. 
Author
Publisher Name
The Denture & Implant Centre
Publisher Logo