What Are Dentures And Are They Good For You?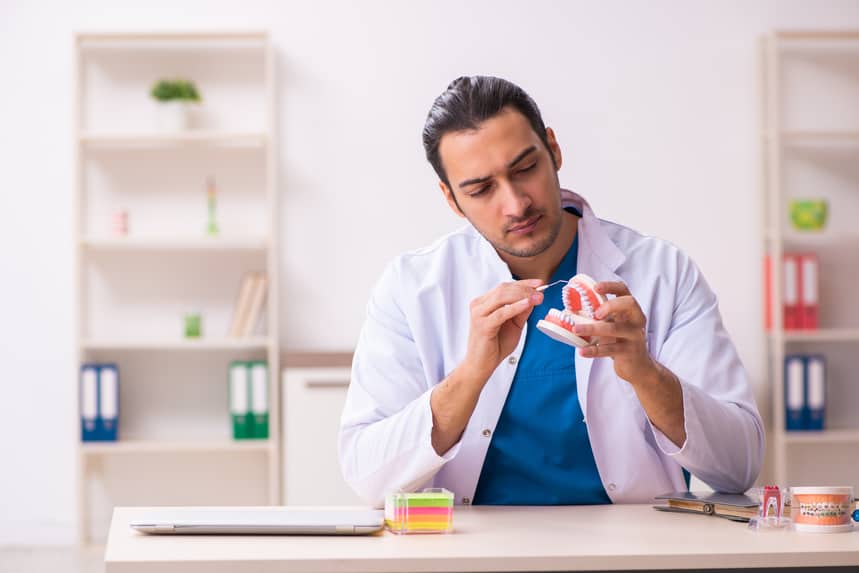 Are dentures safe? Can you eat properly with them? Do they hurt? These are some common questions that everyone asks as they go about changes in their mouth. To clear out all the confusion, dentures are quite beneficial for you if you're suffering from missing teeth or were in a bad accident that damaged all of your teeth. It's a great way to get your smile back and they hold very little disadvantages to them. 
What are dentures?
Dentures are essentially prosthetic devices that are used to add inside your mouth. These help in replacing missing teeth or the entire set of your teeth, depending on your situation. They are the perfect solution for missing teeth and almost every person who gets them comes out happy from the doctor's place. 
There's little discomfort involved and even if there is any, it fades away over time, leaving you with a beautiful smile. Is it worth it? Yes, getting dentures if you have a dental condition is worth it and you will feel an immediate difference once you get. You'll look different to yourself, in a positive and good way!
Benefits of dentures
Gone are the days when you have to be worried about how your mouth looks when you step out. Dentures come with a multitude of benefits for people who suffer from damaged or broken teeth. 
Improved mouth functioning
With missing teeth, your mouth's functionality is sure to decrease. By opting for dentures, you will be able to bring this back as you will be able to chew and speak better. No more worrying about spit falling through your missing teeth or having to chew from only one side because your missing teeth don't allow you to chew anything from the other side. 
Support for facial features
Your facial features need your teeth's support to uphold and maintain themselves. With missing teeth, this causes your facial features to sag. The features around your mouth, especially your cheeks can sag. Dentures can ensure this doesn't happen! With dentures in place, you will be able to make sure that your facial features get all the support they need.
Increased self-confidence
Tired of hiding your mouth to cover up for your missing or broken teeth? Well, not any longer. Dentures can immediately boost a person's confidence as they're able to feel better about themselves and live their life to the fullest rather than being scared of people seeing their missing teeth. It helps you smile better and also gets you doing things that you previously thought you couldn't!
Easy cleaning allows for better oral health
Dentures also allow you to clean them and your mouth easily. Just like natural teeth, you will have to brush them at least twice a day to make sure that they are clean. It's not a rigorous task, just needs your regular commitment. 
Dentures offer you more than a complete set of teeth. As soon as you're done getting them, you will feel like a different person in the best way possible. They help you with your everyday functions such as eating and speaking, while also making sure you feel your best.