The Best Ways To Keep Your Dentures Clean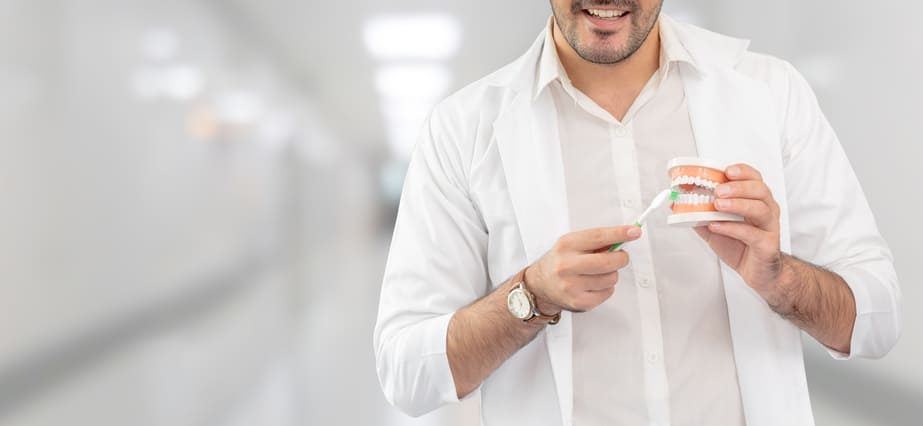 Looking for effective ways to ensure that your dentures are clean? Well, look no further as we've compiled a list of all the best ways that you need to implement as you go about cleaning your dentures. There's no need to have some excessive tools to do so; all you need to make sure is that you're determined to see your dentures clean and that you're regular about their cleaning. 
Remove your denture after eating and clean it 
The best thing that you can do to ensure clean dentures is to remove them as soon as you're done eating and clean them with a brush. This is easier if you're at home or your friend's place. Doing so can make sure that there's no buildup of bacteria in your mouth and can ensure that you're practicing good oral hygiene. 
Be gentle with your dentures
As you go about cleaning your dentures, you want to make sure that you're taking extra care. Don't go over the dentures too harshly with your brush, always make sure that you're gentle. This will ensure the longevity of your dentures and will them not to damage easily. It's effective and makes sure that your dentures are damage-free. 
Clean mouth after removing your dentures
A great way to make sure that your dentures and your mouth stay clean is by removing your dentures regularly and also cleaning out your mouth. Don't avoid cleaning your mouth as bacteria may build up after long wear of dentures. Also, if you place your dentures in an unclean mouth, then there's a possibility that they will get affected by the germs present in your mouth. 
Keep your dentures soaked overnight
Before you go to sleep, go ahead and make sure that you have dipped your dentures into a denture solution in a container. This will make sure that you're keeping them clean and away from any tartar or bacteria buildup. Not only will this ensure hygiene, but you will also find that it'll be easier to clean your dentures in the morning.
Avoid the use of hot water for your dentures
Hot water can damage your dentures like nothing else. So, make sure that every time you're soaking your dentures or washing them, you're using cold water as opposed to hot water. This helps you maintain your dentures better. 
Maintain regular dental checkups 
Don't avoid your regular dental checkups. Make sure that you're going ahead and going to your regular appointments to ensure that everything is perfect and your dentures are in their best conditions. 
Avoid harsh toothpaste and hard-bristled brushes 
Remember that your dentures are not your natural teeth and you need to be gentle with them. Get a specific cleaning paste for dentures and avoid using harsh whitening toothpaste or hard-bristled brushes to clean your dentures. Always go for soft bristles and paste that's designed to clean your brushes. 
By practicing these methods, you will surely find less damage on your dentures over time. It will ensure their longevity and also make sure that you have healthy oral hygiene.