Is It Safe To Wear Dentures Overnight?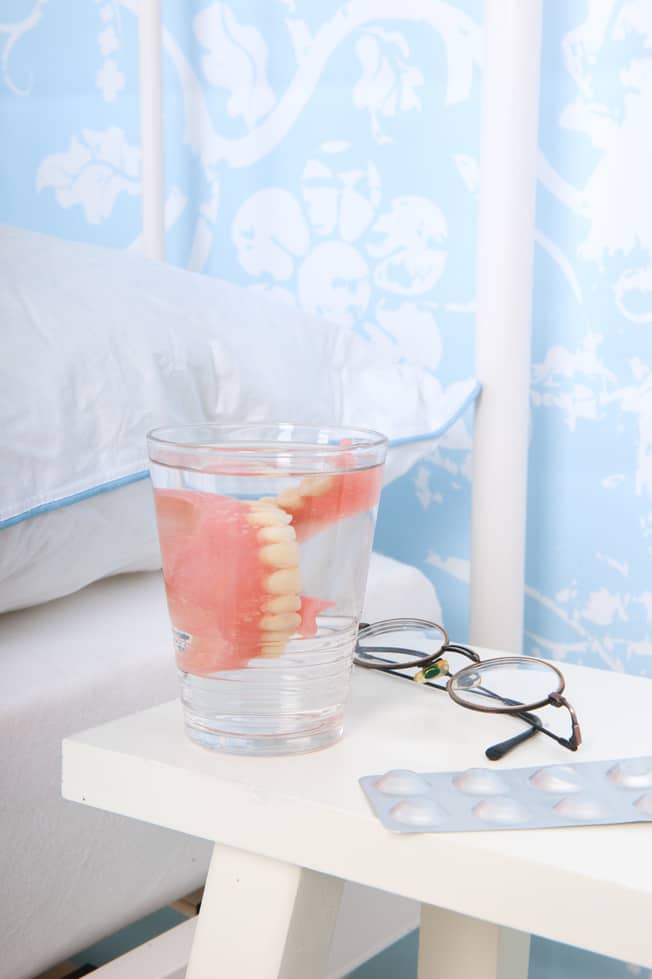 A commonly asked question by many people is whether or not they can wear their dentures overnight. It's a simple thought that occurs in the minds of many people and rightfully so. Having to take off your dentures every night might feel like an excessive activity that you have to do. But, little do you know that this helps you in many ways. Not only does this ensure that your oral hygiene is better, but it also makes sure that your dentures stay clean and away from bacteria. 
Can dentures be worn all day and night? 
Dentures not permanently fixed inside your mouth, and the main reason for this is so that you can take them out regularly and maintain proper oral hygiene. If you have a habit of putting your dentures on for too long during the day, then it's best to take them off at night. 
Moreover, leaving dentures inside your mouth all night can lead to other serious issues that might cause you discomfort. To ensure that you're being safe when it comes to denture use, it is essential to take them off at night before you go to sleep. Also, make sure to take them out during the day as well, to brush them and get rid of any build-up on the dentures. 
What happens if you wear your dentures all night?
If you don't take care of your oral hygiene and let your dentures stay in your mouth all night, then different possible issues may arise for you. From serious issues such as resorption to mild pain and discomfort, all of this can be a cause of not taking off your dentures before sleeping, at night. 
One of the key issues that may arise from not taking off your dentures at night is resorption. So, what is it and why do you need to be wary of it? Resorption essentially means the process where the bone density and volume decrease over time. 
While the occurrence of this process is inevitable and happens in everyone, letting your dentures stay in your mouth overnight can cause this process to take on a quicker rate, leaving your bones damaged. This is something you want to avoid at all costs. 
Constantly wearing your dentures applies some pressure to your gums and muscles. Wearing them overnight can multiply this pressure and cause you to feel pain and discomfort. This may lead to the development of sore spots throughout your gums. It can become quite painful over time, so you want to avoid putting yourself in this position. 
As you go about your life with your dentures, the way you take care of your oral hygiene changes. Your dentures aren't your natural teeth and need to be taken out regularly to ensure proper cleaning. Leaving them overnight can result in poor oral hygiene. 
The best thing to do in your case, where you wear a denture, is to take your denture off and let it soak overnight. This way, the insides of your mouth can relax and you will also be able to maintain proper hygiene.