Can I Get Dentures If I Haven't Had Teeth for a Long Time?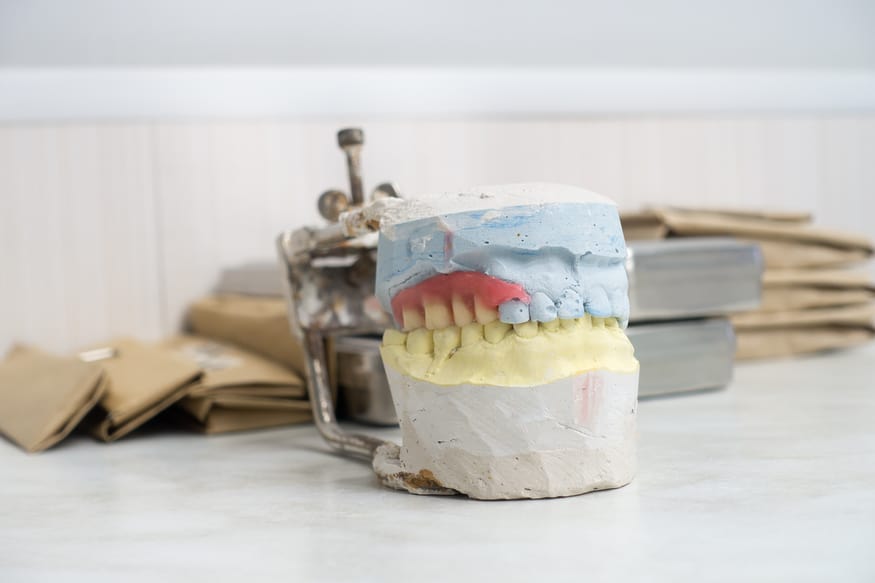 In short, the answer is yes — but the type of denture or procedures required will vary significantly from patient to patient. It's important to schedule an appointment with one of our denturists to find the best solution for your health.
Your jawbone requires constant stimulation from your teeth in order to continue producing and repairing bone material. Without your natural teeth, your jaw will likely shrink over time. 
This process is known as bone resorption. At your free consultation, the friendly denturists at The Denture & Implant Centre in Red Deer will evaluate your oral health to determine which denture package will work best based on the structure of your jaw. 
Let's learn more about bone resorption and which type of denture you may want to consider. 
Bone Resorption
When your jaw loses the support of its teeth, your body believes that it no longer requires the bone in that area — as a result the bone begins to shrink where you are missing teeth.
This process is called bone resorption. 
If left for prolonged periods of time, your jaw may become weak where you're missing teeth — which can make it unable to support implants or difficult to find the right fit. If left unchecked, bone resorption can lead to more frequent denture realigns or the need to purchase new dentures long before they've reached the end of their lifetime. 
The good news is that bone resorption can be slowed. Choosing the right denture in collaboration with your denturist can stimulate your jawbone and extend the useful life of your dentures.
Getting Ahead of Bone Resorption
The earlier you can visit The Denture & Implant Centre to tackle missing teeth, the better your results will be. As your jawbone shrinks it can make it more difficult to ensure you leave with a proper fit — like many other health issues, the earlier you address it, the easier it is to manage. 
For patients' missing all of their teeth, the best option is usually dentures over implants. By inserting anchor points into your jaw, your body believes it needs to keep the bone strong. When your dentures are anchored to these posts, you're much less likely to experience slippage or discomfort. 
Dentures over implants are the best long-term solution for patients' missing all of their teeth because they require less frequent adjustments and provide more support — allowing you to eat more of the foods you want and fear less about your dentures coming loose. 
Lower Suction Dentures
Lower suction dentures are one of the newer products in the industry. These dentures rely on suction rather than surgically implanted posts — which is an attractive solution for patients looking to avoid surgical recovery times.
Lower suction dentures are not quite as secure as dental implants but they're a great middle-ground for patients looking to avoid surgical implants. 
The one caveat here is that not all jawbones will support lower suction dentures — if you've been without teeth for quite some time, you may require more support than lower suction dentures can offer. 
Get Your Oral Health Examined Sooner, Rather Than Later
If you're missing teeth, many long-term issues can be completely avoided by visiting your denturist. The cost of dentures can drop dramatically if the problems are caught early — benefiting both your wallet and overall health.
Are you having oral health issues? The Denture & Implant Centre can help. Contact our friendly team today!